As I step out of the house at dusk in a summer's evening, the smell of elderflower fills the air. Swifts scream past scooping up midges and moths - 'hooligans of the airwaves' - Ted Hughes described them. We are blessed to have them nesting in the house. Summer officially begins for us when they return from Africa in the first week of May. Their high pitched screams and aeronautic shenanigans accompany us as we potter about in the garden.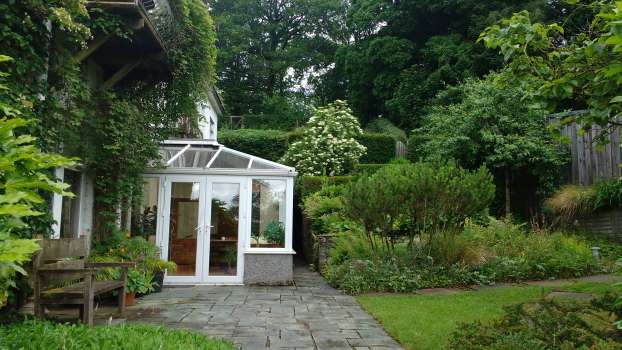 In the garden and on the land there is so much beauty around at the moment. The patio garden is at one of its flowering peaks. We have half a dozen old fashioned roses surrounded by perennials and box topiary giving an old cottage feel to the garden. Such a garden is probably more appropriate for an Arts and Crafts designed house than an imposing Victorian mansion but times have changed and we live in a post modern world of design mixing and matching styles in an iconoclastic way. We didn't inherit a Victorian historic garden so we had a free hand to do what we liked but also what works for our guests and what attracts wildlife. It is a pollinators paradise.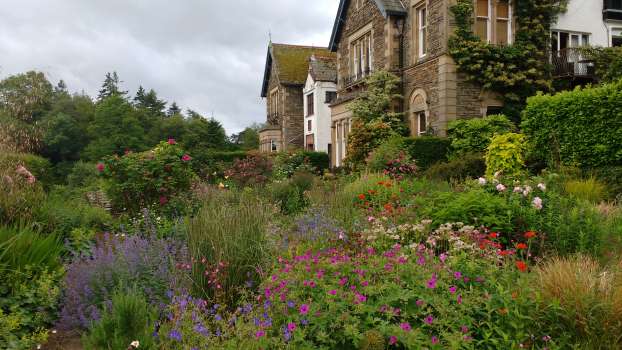 Most of the old fashioned roses were given to us by the solicitor who facilitated the sale of Yewfield. They all have their qualities but I'm very fond of 'Graham Stuart Thomas' - a deep yellow, double, David Austin bred rose which we added to the collection. It never fails to perform, has a rich rose perfume and is pretty much disease free.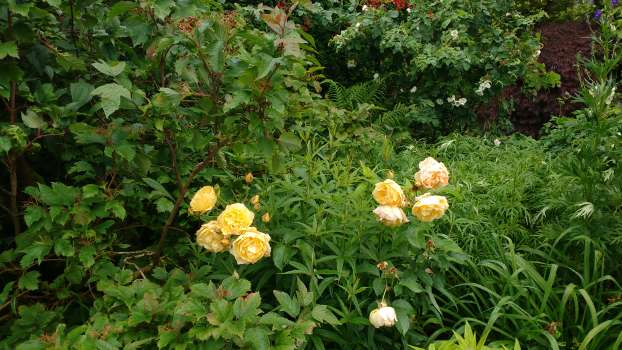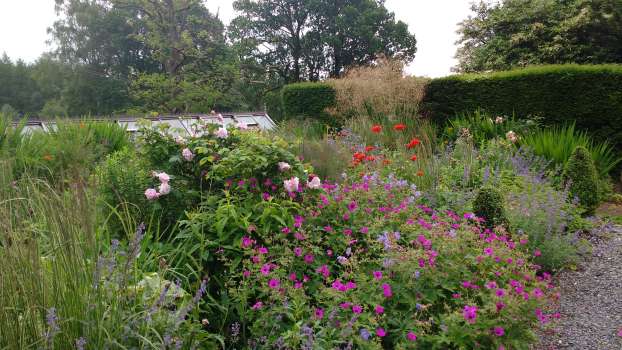 With so much beauty around it is hard to knuckle down to work. But we gardeners need to stop now and again and sit and look around and marvel at this wonderful marriage of art and nature.
Go back to all blog posts or read the next entry in our blog here →
You can also read the previous blog post here.