Last week we walked through the land with ecologist Mike Douglas from South Lakes Ecology. He had a lot to say about managing our land better for conservation but in this blog I'll focus on what he had to say about the pasture up from our tarn, called Raise How. In the next blog I'll talk about what he had to say about our woodland. Throughout the walk he helped us identify birds by their calls and songs like siskin with its 'tzing, tzing' as it flies over and marsh tit with its clear 'pitchoo'. Identifying birds by their calls is a necessary skill if one wants to know which birds are nesting. Managing the different habitats in Raise How for birds is an important part of our conservation work on the land but first we have to know what species are here so we can tailor the management to suit them. Tree pipits, for example, which we saw on our walk, like dense ground cover to nest in as do garden warblers, blackcap, chiff chaff and willow warbler. The shrubby slope and along the stream up from our tarn could be good habitat for them but encroaching birch regeneration is shading out the ground cover. The ecologist suggested cutting back the birch to encourage a strip of bramble and gorse regeneration. The birch is also shading out orchids in the meadow and hiding a magnificent old oak excellent for bats to nest in.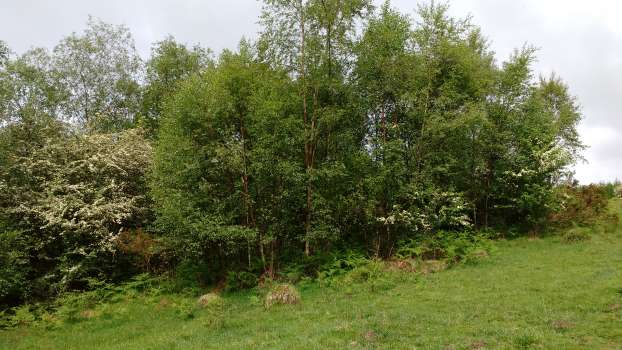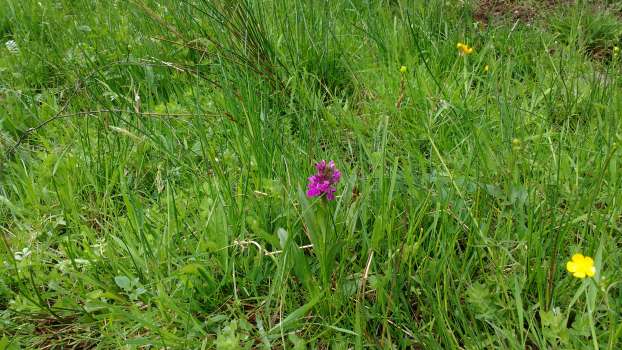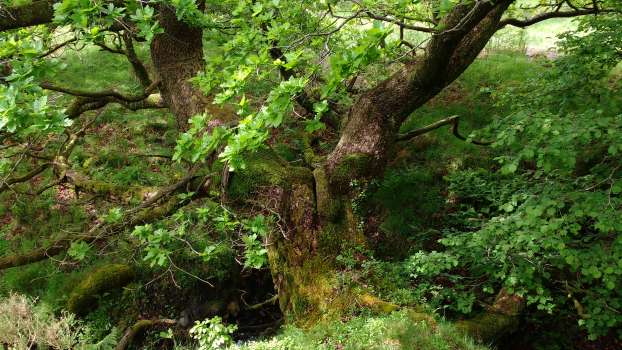 If one is aiming for maximum biodiversity then it is necessary to manage a variety of habitats. In the upper part of Raise How we have an area of wet grassland. Before we came to Yewfield ditches were dug to drain the area so as to increase grazing for sheep and cattle. Mike encouraged us to put in check dams in the ditches to slow down run-off in heavy rain, helping both to maintain a wet meadow and also to ameliorate flooding downstream. At Yewfield conservation takes a high priority in the way we manage our land so the valuable advice from Mike will help us to maintain these meadows with their rich bird life and flora.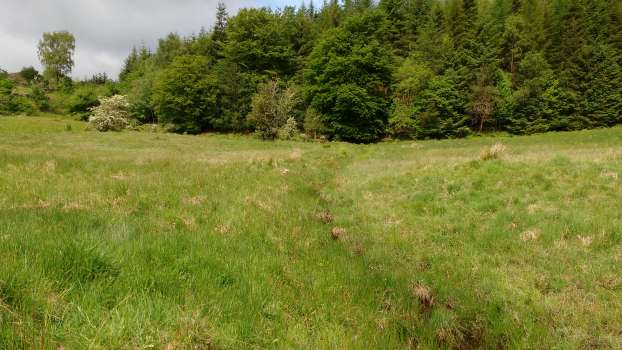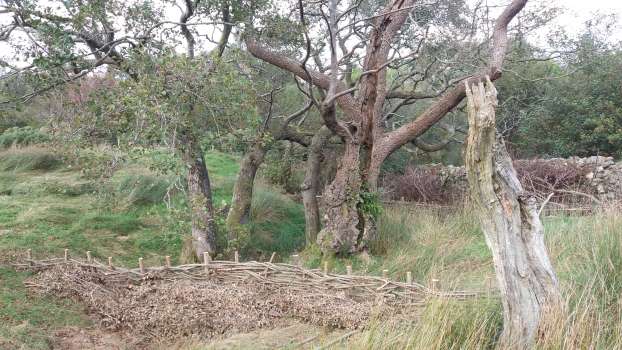 Go back to all blog posts or read the next entry in our blog here →
You can also read the previous blog post here.