Yesterday was International Peening Day. This is the time when scythers one and all extricate their idle scythes from their winter quarters and sharpen up the blades for the season to come. It always takes place in the first weekend of April and Gary joined in although it was Easter Sunday. The task of peening involves hammering the blades to flatten out last year's nicks and re-sharpen the edges.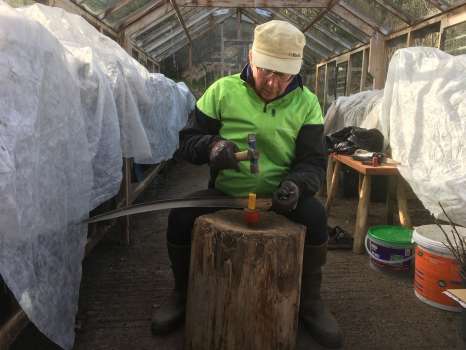 March was the month when we celebrated our arrival at Yewfield 28 years ago. We will always remember driving up to the house with native daffodils flowering in drifts on the lawns. Narcissus pseudonarcissus or Lent Lily has to be the plant of the month. It is a softer yellow and less brash than many other larger daffodils and as it shivers in early spring breezes encapsulates the spirit of this turning of the seasons - both uncertain and fragile. Notice the fleece covering many of the greenhouse plants in the photo above. We had snow this morning and frosts are forecast for tomorrow. We are forever opening and closing doors and windows in the greenhouse and polytunnel to make the growing environment equable for plants and seedlings.
March is also the last chance to complete pruning of the apple trees in our orchard. When we arrived here this area was a plain sweep of lawn but research into the history of Yewfield revealed fruit trees in the 19th century, which we have reinstated. The varieties we chose are those which we hoped would thrive best in our rather marginal conditions at 160 metres altitude with high rainfall, such as the local Keswick Codlin and varieties from north of the border such as White Melrose and Stirling Castle.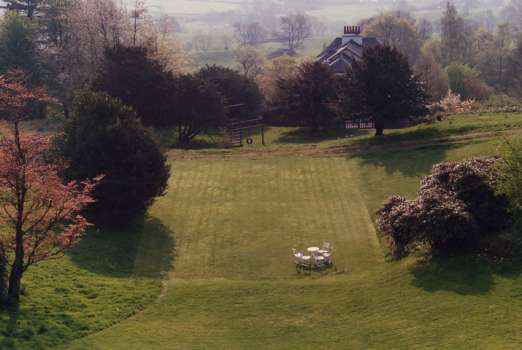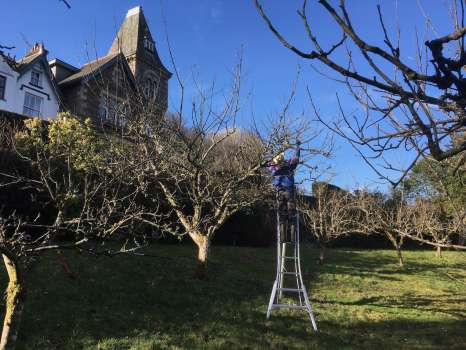 While peening, pruning and anniversaries mark this time of the year for us, our senses are also alive to the daily changes that herald the arrival of spring. We take delight in the first frogspawn in our tarn, in the first celandines turning their bright faces to the sun and the call of the first chiffchaff to arrive from Africa [check]. In another month there will be too many firsts for us to notice them individually!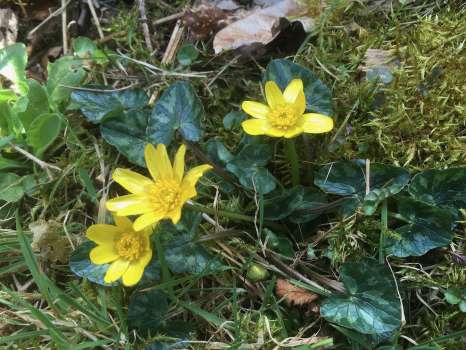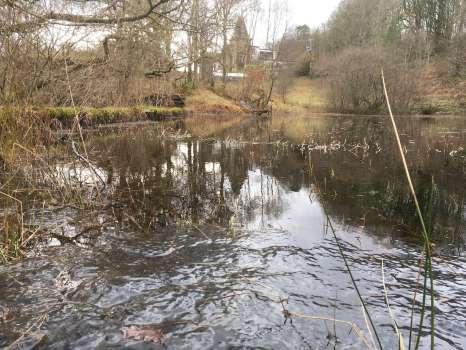 Next week self-catering guests will return to Yewfield from their lockdown winters, much as we hope swallows will come back soon. Last year for the first time we had no nesting swallows at Yewfield. The barn, the front porch and the wood chip boiler room which they had all favoured in the past remained empty. Phone wires and other customary perches were silent of their chatter and the summer never felt complete. We will be tidying this week, sweeping the drive, putting plants for sale on the plant table and - weather permitting -will do the first mowing of the lawns to smarten up the place for the beginning of our season. However we will be using our trusty mower for this job, not the newly sharpened scythes!
Go back to all blog posts or read the next entry in our blog here →