From the ridiculous to the sublime. Over the past few days sun and snow and subzero temperatures have transformed our bleak rain sodden landscape. From browns, greys and muted greens we blink and squint wonderingly into a white, black and blue land and skyscape.
The ponies are hanging around the barn more than usual nickering for yet more hay. Bird feeders are filled, emptied and filled again. Coal tits, blue tits, great tits and nuthatches feed warily ever watchful for our resident sparrow hawk.
We have been able to use our new bit of kit - a snowplough attached to a walk behind two wheeled tractor that clears the drive in a matter of minutes. Although the B and B is closed until the end of January, the self catering cottages in the Coach House are occupied so the drive needs to be passable for cars. The snowplough works a treat saving us hours of snow shovelling.
This Tuesday 150 young forest transplants are arriving to be planted in enclosures in the thinned larch woodland by the path to Tarn Hows. What was once a rather boring uniform larch plantation will slowly transform into a mixed age native broadleaf and conifer woodland - more interesting to look at and better for wildlife.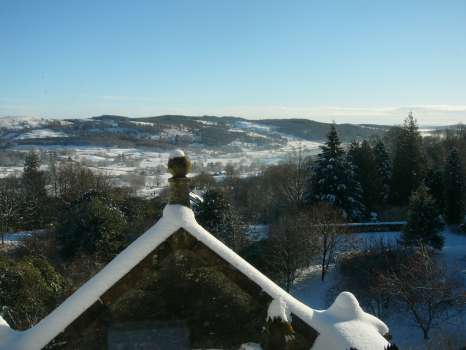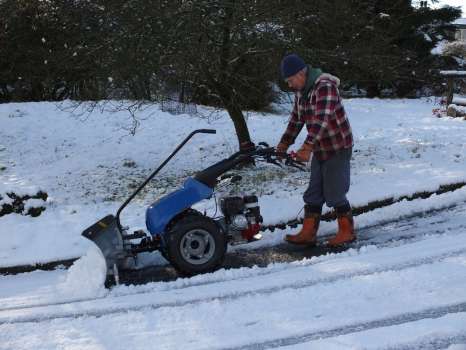 Go back to all blog posts or read the next entry in our blog here →
You can also read the previous blog post here.