We've been putting tracks and paths through our recently felled and replanted Sawrey Ground Plantation. It will make the 20 hectare woodland much more accessible for exploring, for extracting firewood and for getting planting materials close to where we need them when 'beating up'. 'Beating up' is a foresters term for replacing young trees that died in their first growing season. Although we enjoy watching our young trees grow it is the next generation that will benefit from a mature mostly native woodland, just as we benefited from the previous generation here at Yewfield that planted Sawrey Ground Plantation. However it is a 'plantation' no more as we have planted a mixed woodland of mostly native tree and shrub species. As we have learned to our cost, single species plantations are vulnerable to tree diseases and climate change. It's time to change the name of this wood…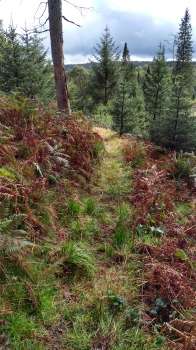 One of the many uses that larch has is for making benches. Gardens, meadows and forests are places that can only be fully appreciated by sitting on a well-made carefully positioned bench. I went on a bench making course a few weeks ago and over the course of the day produced a bench. The top is a beautifully grained length of larch and the legs are of ash. The legs were shaped on a shave horse so the next course I need to go on will be how to make a shave horse. Larch and ash we have in our woods so this winter we shall proceed to go into production. Look out for them around our 80 acres. These excellent courses are held at the National Trust's education centre 'The Footprint' near Troutbeck by an organisation called Woodmatters.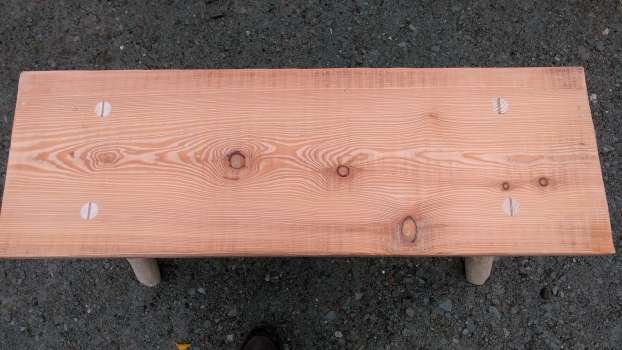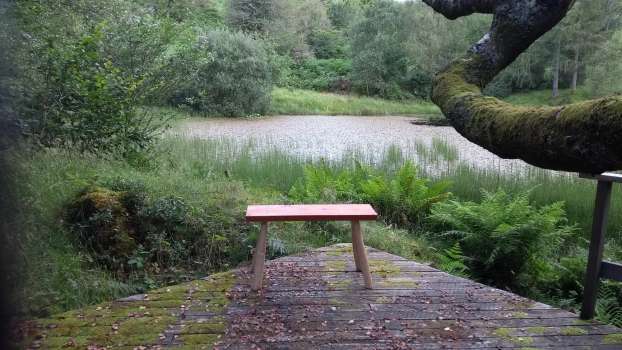 We mentioned in the last blog an inspiring book by Dave Goulson called The Garden Jungle. He has a chapter on orchards and is a keen apple grower as we are. We are on the edge of being able to reliably grow apples in the Lake District given our cool and wet climate. There are however, a few of the older varieties that do consistently well for us. We have just picked a crop of 'Grenadier' - a mid-19th century early maturing variety that is dual purpose, disease resistant and a regular cropper. In a fortnight our 'Keswick Codlin' trees will be ready to pick. Also disease resistant and a reliable cropper it was discovered on a rubbish heap in Ulverston in 1790. A nurseryman from Keswick, John Sander, propagated it and made it more widely available. Another old variety that we grow, both early to mature and a good dual purpose apple is 'White Melrose'. So needless to say our plant of the month is the apple. If you have a small garden and can only plant one tree do consider the humble apple. Good for pollinators and good for us bipeds.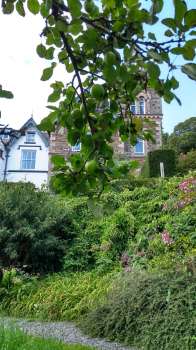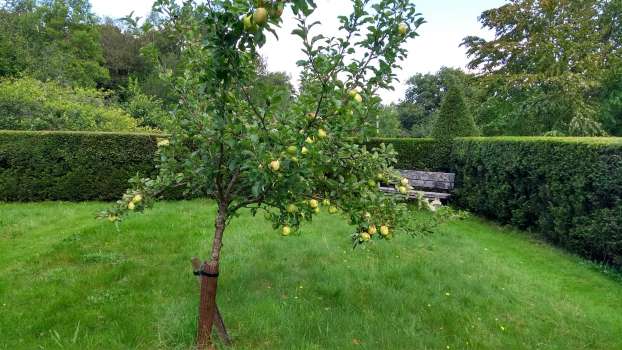 If you have been following the thread on this blog about rewilding here at Yewfield one plant that is hard to escape from both figuratively and physically is bramble or blackberry or Rubus fruticosus. Call it what you will. It can be a scourge in most parts of the garden but if contained can be an important habitat in a wildlife garden. Ground nesting birds such as warblers love a patch of bramble and for our bees it is probably the most important plant in their diet. At this time of year the fruit is a bonus to an apple crumble as well as to blackbirds and thrushes. We have allowed a patch to develop by the eastern boundary of the garden but will have to be ruthless in keeping it contained. It's all part of our 'garden jungle'.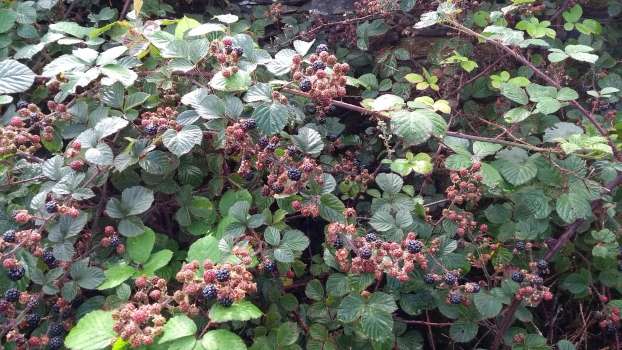 Go back to all blog posts or read the next entry in our blog here →
You can also read the previous blog post here.